Single Family Rental
Buy-and-hold analysis of the most common investment real estate property type, with or without hard money and rehab. Includes checklist and sensitivity on how renovation timeline and budget affect returns.
" I hate Excel and usually go with my gut. Quicksilver's template is easy to use and gives me extra confidence. "
How it works
Inputs That Act as a Checklist
Have you gotten a quote for grading and gutters? Checked for all the items a conventional mortgage lender looks for? These inputs act as a reminder and are flexible enough to handle how you think about them: $ per sq. ft., an amount per month or year, and more.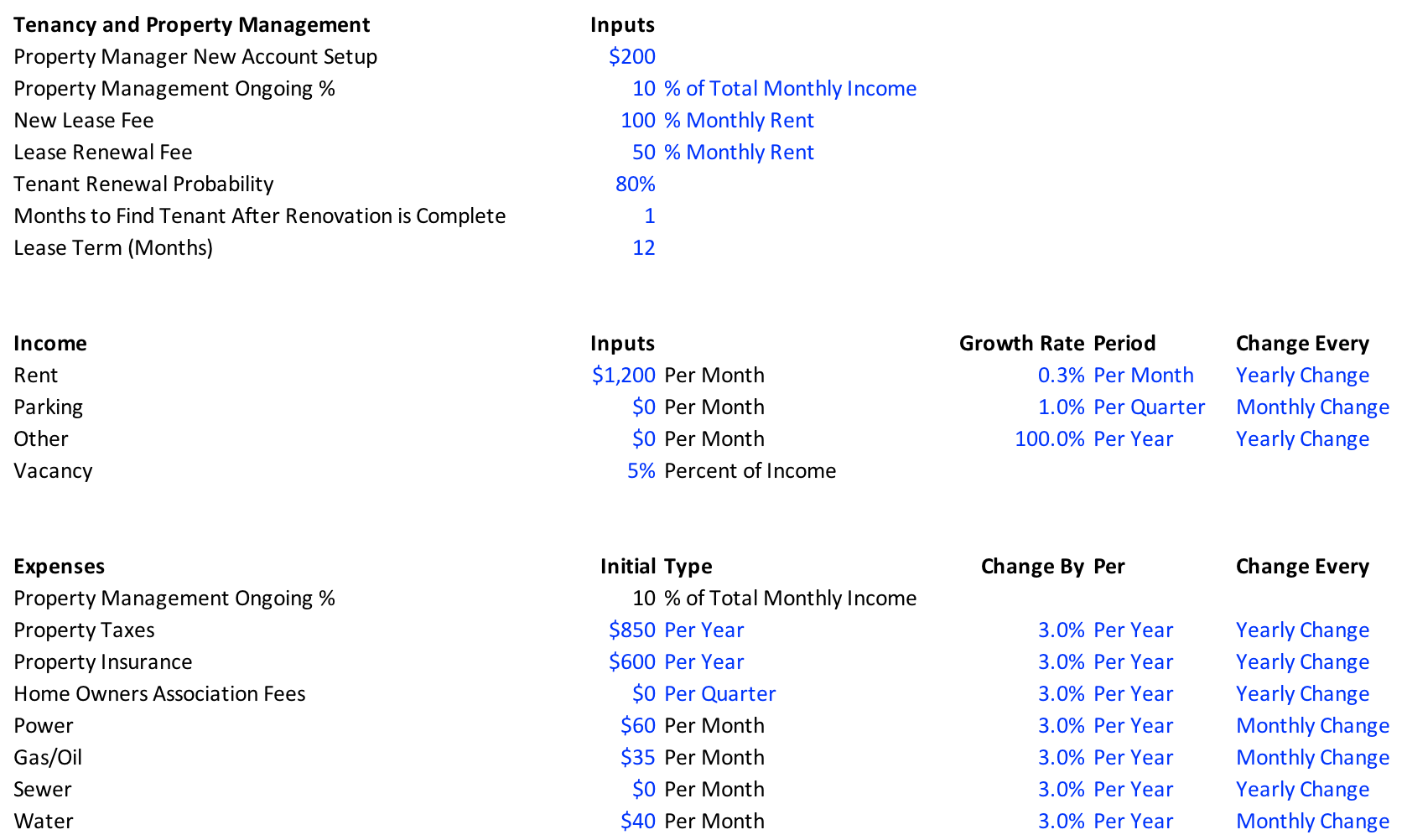 Monthly and Annual Cash Flow Views
Most tools show you performance by year but you have to pay bills monthly. Make sure you get the detail you need.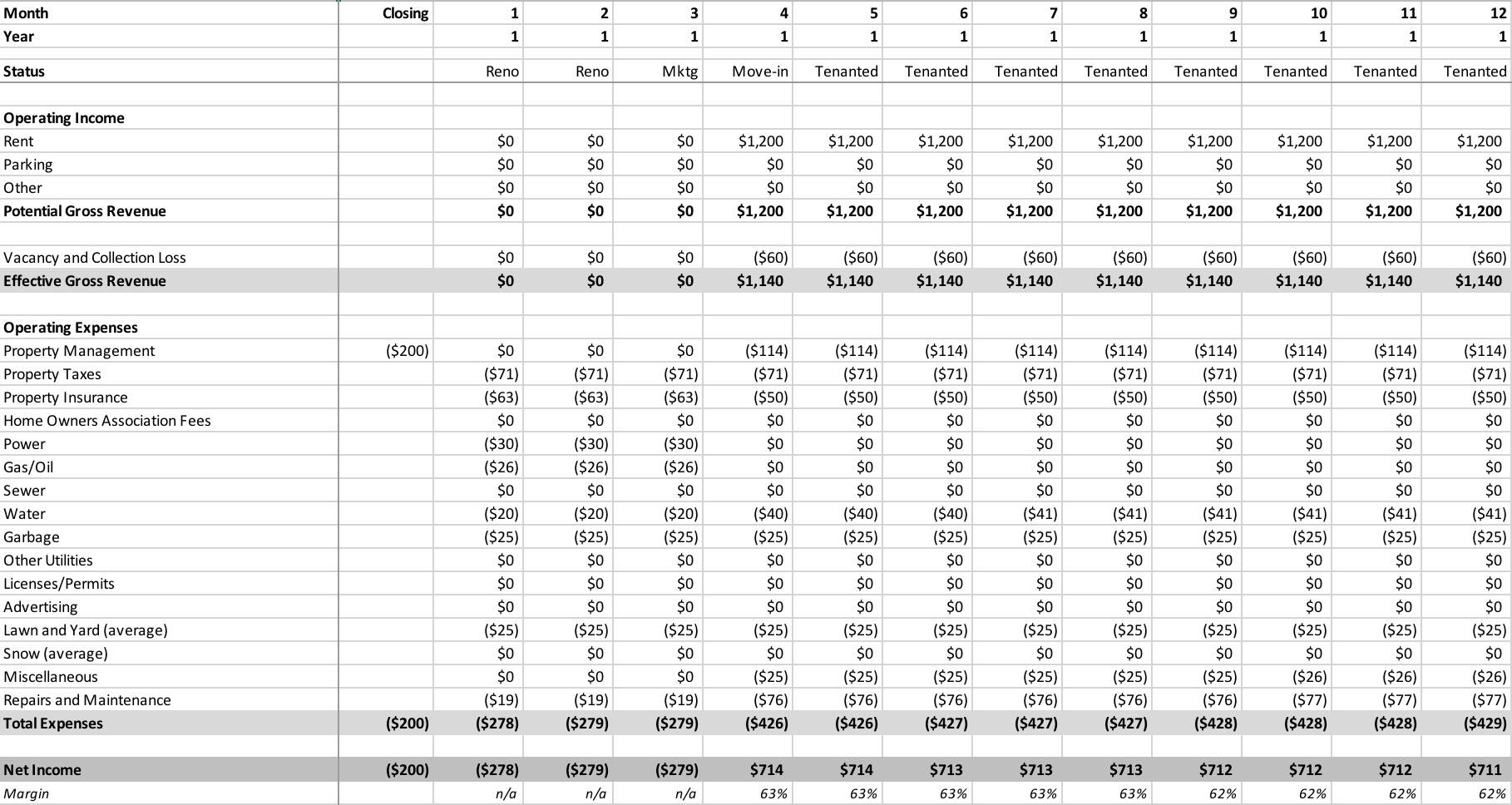 Understand Your Deal's Limits
When your costs and rehab timing change, so do your returns and cash needs. Find the true cost of delays and overruns, including interest, at a glance.
Model Highlights
Everything you need to confidently assess the viability of your deal flow, faster than you can find potential deals.
Condition Checklist

Never forget to test the faucets, check the gutters and drainage, or the age of the HVAC again.

Input The Way You Think

If taxes are due every quarter, flooring is quoted per sq. ft., and insurance is annual, enter all of them how you think about them.

Monthly Cash Flow

Think about your cash flows the way they will happen: month by month. See how lease-up and renewals change your cash flow.

Annual Cash Flow

Get an overview of returns over your entire projected holding period. How does compound growth effect each line item?

Renovation Budget

Itemize your rehabilitation and view how the down payment and schedule change your cash needs and returns.

Hard Money

Optional hard money bridge loan with points, minimum interest, any amortization, and renewal fees included.

Nothing Locked

Yours to change how you see fit. No locked cells or sheets. Edit or extend to fit your project's needs.

Lifetime Updates

If your deal template is updated in the future, you'll be notified by email that you can download an update.
" I can now confidently make offers on new listings almost as fast as I find them. And knowing my cash needs for the few months of construction beyond a GC's schedule is invaluable. "
Download immediately after purchase.
If you're unsatisfied for any reason, contact support@quicksilvercre.com within fourteen days of purchase for a full refund.
Buy